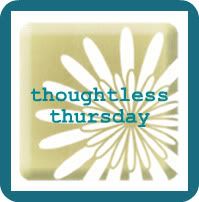 For today's Thoughtless Thursday's over @
Katie's blog
, I give to you... (hangs head in shame, can't believe she's actually showing you this....) the contents of my purse:
To clear up any confusion, I didn't empty my purse out on my table at work for fun; I was actually looking for something... And I never found it!
Anyone else's look that bad? Anyone?